Main Content
Welcome to GlobalSecur
Global Employee and Executive Travel Security
In an increasingly uncertain world, ensuring the travel safety & security of yourself, your employees, & your organization is always a priority.
GlobalSecur® is a threat and global employee travel security service designed by experts to keep your organization's executives and employees safe and informed.
Contact Us Today
GlobalSecur® Travel Safety Program
GlobalSecur is a comprehensive, yet affordable, global travel security service for corporations including their employees, executives, and VIPs that seamlessly integrates risk assessment, security guidance, global intelligence, security monitoring, medical assistance and emergency response.
Based on monitored travel and threat data, we keep your travelers aware of actual or emerging situations, make recommendations and provide the necessary advice and support, up to and including coordination of worldwide emergency assistance, security, medical and natural disaster evacuation. As a primary IMG service differentiator, we provide corporations and businesses with travel safety and security assistance that is "hands-on" assistance in difficult situations.
Client Testimonials
"Our family just wanted to say thank you to you and your company for the peace of mind that you provided while our daughter traveled abroad. She arrived safely home today. While she was in Paris there was a minor incident. Your company's notification flashed and told her to stay away from that part of town which she quickly did. I want to thank you again for working with us as we were so nervous about letting her go alone. You were very kind and patient with us back in May. We have recommended your company to all our friends! Thank you once again!!"
Cheryl from New Jersey
"We have been an IMG GlobalSecur client for a number of years and started using FoneTrac® two years ago. We now have 100% buy-in and use of this service by our international travelers. A useful tool to improve travel safety."
Manager, Security
Aerospace Manufacturing Company
"As our company continues to grow and expand in to new markets, GlobalSecur® has been there for us as a comprehensive Travel Safety Program. We appreciate their tailored approach to developing a program that is perfect for our company and we never have to pay for additional services that we wouldn't use."
VP of Human Resources
Global Manufacturing and Distribution Company
"FoneTrac® is the perfect service for our company. It's comforting to know that if our employees ever need assistance, all they have to do is hit the Panic Alert!"
CEO
Small Global Distribution Company
"We have been a client of IMG's GlobalSecur® Travel Safety Program for over 5 years. IMG manages this program for us and notifies our travelers of security concerns or issues at their destination. Their commitment to understanding our company and involvement in this program is a key difference between GlobalSecur® and other programs we evaluated."
Director of Security
Aerospace Manufacturing Company
GlobalSecur® Travel Safety has the following benefits and advantages
For more information on how IMG GlobalSecur's decades-long, international travel security consulting expertise can help you meet your travel safety objectives, please contact us for a no-obligation consultation.
Pre-Travel Destination Reports
"Know before you go" – GlobalSecur's briefing and in-depth and risk assessment reports are available for worldwide destinations and highlight the political, security and medical environment and ways to minimize traveler risk.
Crisis Response & Emergency Evacuation
In a 24/7 crisis or emergency, GlobalSecur's over two-decade international security experience provides your employees, executives, or other organization VIPs with the assurance that there are few overseas security challenges with which we are unfamiliar.
Cost-Effective Travel Safety & More
Your organization will have ready access to other support options such as location-specific risk and threat assessment, executive protection, secure transportation, meetings and more. All GlobalSecur® services are are available as optional, cost-effective components based on your exact needs. There are no hidden charges or add-on, travel-related fees. GlobalSecur® provides your organization with a number of operational and cost-related benefits and advantages.
Customized Security Support
GlobalSecur® services are scaled to meet a wide range of safety- and security-enhancing services and support for employees in large and small business, executive and study abroad travel, and more. Whether you're looking for a corporate or business travel security service solution, focused on the security needs of your business travelers like employees, executives, or other VIPs, we have an employee travel security solution that will work for you.
Worldwide Services
Access to a full range of IMG and GlobalSecur professional security consulting support is a phone call away. Our long term international security expertise in proactive program development, contingency planning and emergency response will prove invaluable to enhance your organization's travel security efforts.
FoneTrac® Travel Security Smartphone App
Knowing where your travelers are and whether they are safe from day-to-day is essential, especially in an emergency. Our patented FoneTrac travel security app – available for Android, iPhone, BlackBerry and Windows as well as tablets, notepads and laptops – is an essential and affordable resource developed by GlobalSecur to enhance safety and security for your travelers worldwide. A wide variety of users favor the app's simplicity, functionality and ready access to advice and emergency security and optional employee medical assistance. FoneTrac does not monitor traveler locations continuously (except during an emergency). Traveler locations are updated on a world map each time users press the Check-In or "Panic Alert" buttons.
FoneTrac® Worldwide Smartphone Monitoring
Precise location monitoring
No travel itinerary needed
Location panic alert
About IMG GlobalSecur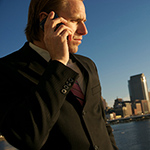 GlobalSecur benefits your corporation because our experts use a "hands-on" approach to develop, monitor and manage all aspects of your overseas travel security, including global itinerary and threat monitoring and FoneTrac®, smartphone position-locating. By using GlobalSecur®, the safety and security of your international executive or employee travelers will always be the focus of our attention, from pre-travel preparedness to incident and emergency response...
The service incorporates itinerary monitoring, sophisticated traveler threat notification and FoneTrac® location-positioning with check-in/panic button features.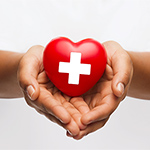 In the event of an incident, GlobalSecur also provides direct communication to US-based, medical and security Emergency Response Centers.
Our combined GlobalSecur® services will provide your corporation and personnel with immediate, one-number access to a US-based, multi-lingual emergency control centers to facilitate immediate security and medical support for your travelers when they need it. GlobalSecur's suite of services supplies up to date security information to international organizations and travelers, allowing them to make informed decisions and alerting them to major changes in the security environment.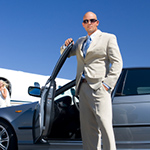 Our security consultants can also provide individualized guidance, keeping travelers abreast of trouble spots and common safety and security issues.
Furthermore, our firm has worked diligently to create a network of trusted partners, such as secure hotels and car services, that our clients leverage to ensure simpler, safer, and more reliable business travel.
IMG's goal is to offer a suite of global safeguards for your organization, whether large or small, that can be customized to meet your exact needs and budgetary goals.
We are the leader in both international executive travel security and in overseas employee monitoring and security in general. Reach out to us for a consultation on your travel security needs.